Small and fine, yet our down-lights set special light accents. Whether as a light band or as a separate highlighter. Whether as a spot or diffused light. With their minimalist, linear design and the warm white color temperature of 2700 K, the RAGGALUX down-lights blend harmoniously into any living space and different living styles. All models convince by a very high visual comfort, best color rendering, are absolutely glare-free and equipped with a triac dimmable converter. The low installation depth makes the application even with limited space available.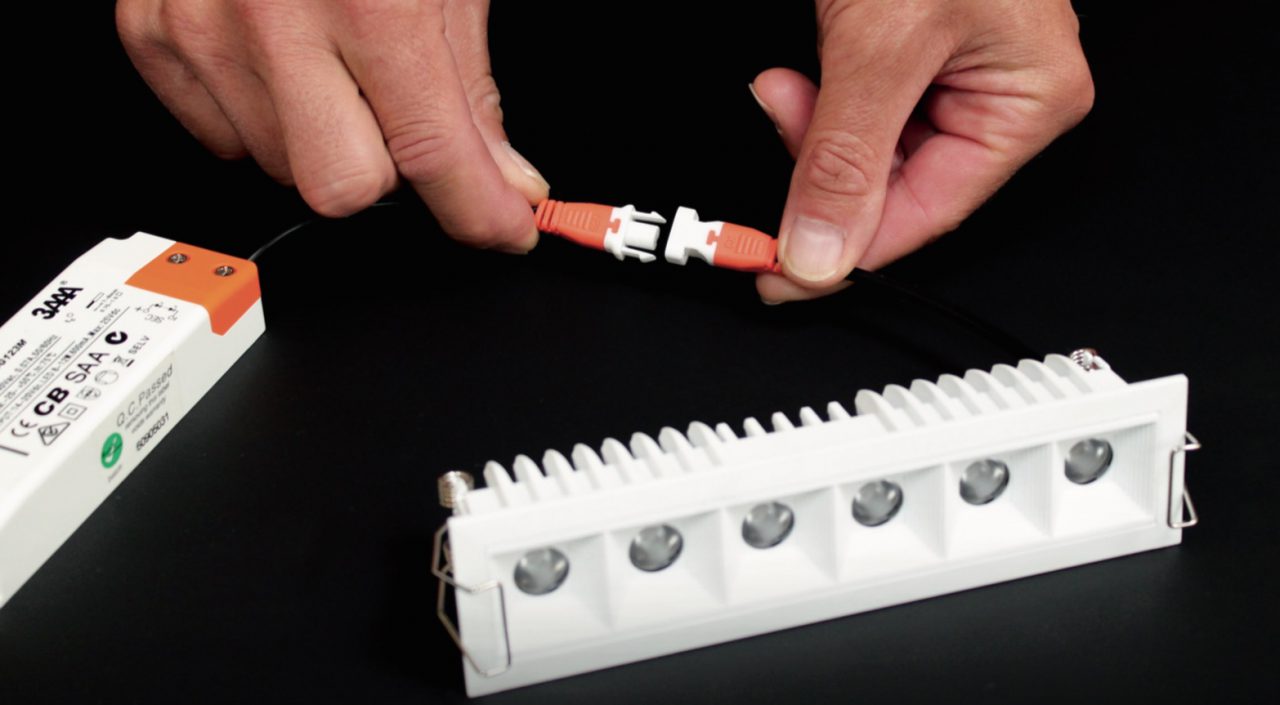 Plug & Play Converter connection
Our down-lights convince with their simple, fast and safe installation. Due to the solid, reverse polarity-proof Plug & Play system, the converter can be installed separately from the light. The luminaire is only connected after all dusty ceiling work has been completed with just one click, safe and clean.
The stable spiral springs guarantee a secure hold of the light.